The present, second list in 2023 is related to the first Linux x86 distributions of 2023, and lists other operating systems that still offer x86/i386-i686 architecture support.
My list of operating systems below is not based on the Linux kernel, but is related to open-source projects and systems from the family: BSD, Solaris, Unix, DOS, AROS and others, independently developed.
I hope that the following 32-bit operating systems will interest you at least a little bit, but keep in mind that 32-bit architecture is slowly becoming a thing of the past.
9front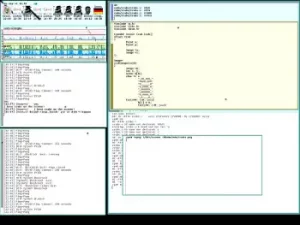 Plan9front (or 9front) is an open source operating system that is a fork of Plan 9, created by the folks at Cat-V. The project was started to address the lack of dedicated development resources at Bell Labs and to make various fixes and improvements.
Download
9legacy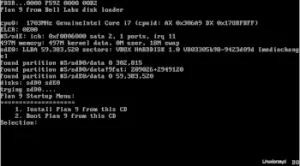 9legacy used to be an alternative distribution of Plan 9 from Bell Labs and is now a continuation of Plan 9. It is a set of regularly updated patches based on the latest release of Plan 9 from Bell Labs.
Download
AROS ONE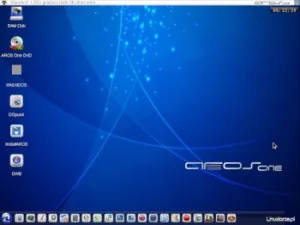 AROS One is a complete distribution of the Aros operating system, intended for users of personal computers (desktop).
Download
BSDRP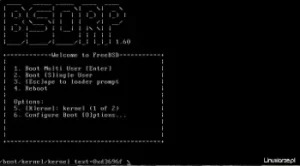 The BSD Router Project (BSDRP) is an open source FreeBSD distribution, an embedded system, for network routers. By default, the system uses the free software Quagga, which is an implementation of TCP/IP-based routing protocols, and Bird, an open source implementation of an Internet protocol package for routing (calculating a route and sending a data packet over a computer network), for unix-like systems.
Download
FreeBSD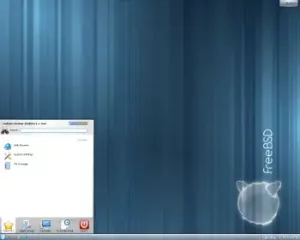 FreeBSD is a Unix operating system from the BSD family, compliant with the Posix standard. The founders of the project were Nate Williams, Rod Grimes and Jordan Hubbard. The development of the project is supervised by the Core Team, which supervises the work of official developers and other programmers.
Download
FreeDOS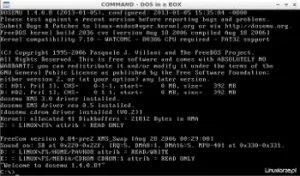 FreeDOS is an open source, free operating system, compatible with the no longer developed MS DOS. The project was founded in 1995 by American programmer Jim Hall. FreeDOS is an open source alternative to MS DOS, after the end of development of this system by Microsoft in 1994.
Download
FuguIta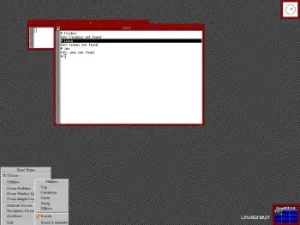 FuguIta is a Live CD/USB operating system based on OpenBSD. It is characterized by a very low demand for computer power. The minimum requirements to run the Live system are an i386 class processor and 48 MB of RAM (in text mode).
Download
Haiku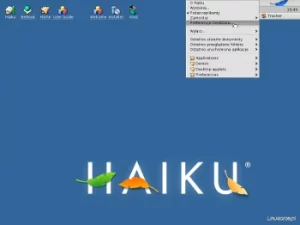 Haiku is an open source operating system aimed at PC users. Haiku was inspired by the Be Operating System (BeOS). The goal of the Haiku project is compatibility with BeOS R5 at the source and binary level, which is to allow the compilation and execution of applications written for BeOS.
Download
HelenOS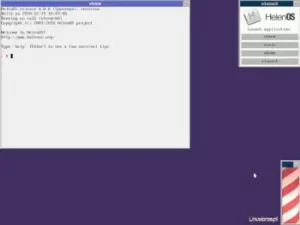 HelenOS is a portable, open-source operating system based on a multi-server microkernel design and implemented from scratch. The HelenOS source code is written in C and published under the BSD license.
Download
Icaros Desktop Live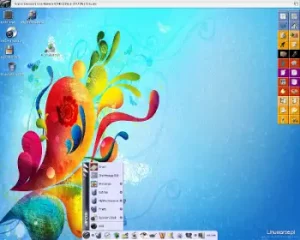 Icaros Desktop Live! is a complete distribution of the Aros operating system, intended for users of personal computers (desktop).
Download
KolibriOS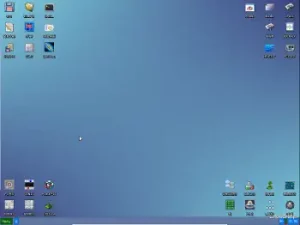 KolibriOS is a very small and lightweight operating system with a monolithic kernel, designed for 32-bit x86 machines. KolibriOS fits on a standard 1.44MB floppy disk and requires 8MB of RAM. The larger version of KolibriOS has additional software and is available as an iso image of approximately 5MB.
Download
MidnightBSD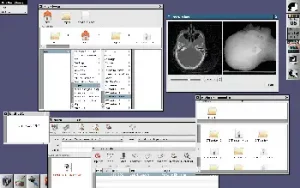 MidnightBSD is a Unix operating system from the BSD family, developed since 2007. It is based on FreeBSD and is designed for personal computers. The system's graphical interface is borrowed from the NEXTSTEP system and the system configuration uses GNUstep.
Download
MikeOS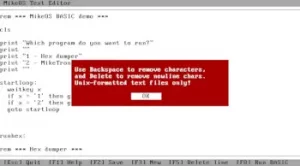 MikeOS is an operating system for computers with x86 processors, written in assembly language. It is a learning tool that demonstrates how simple real-mode 16-bit operating systems are, with well-annotated code and extensive documentation.
Download
MorphOS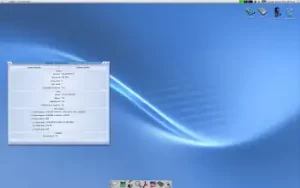 MorphOS is a 32-bit operating system designed for machines compatible with the Amiga computer, equipped with a PowerPC processor, Pegasos and Efika motherboards. The system has been developed since 2000 by the MorphOS Development Team.
Download
NetBSD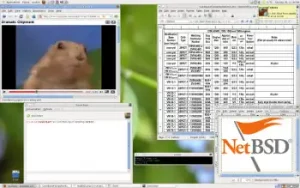 NetBSD is a free, free, secure, and highly portable Unix based operating system in the BSD family. The project was created in 1993 on the basis of the 4.3BSD Net/2 code and its continuation 386BSD. The main goal of the project is to provide a high-quality, stable and available operating system for a large number of devices.
Download
NexentaStor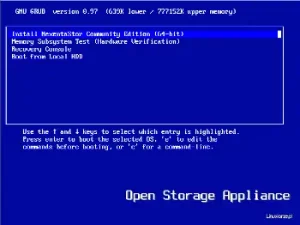 NexentaStor is a Unix operating system based on the illumos kernel and a direct fork of OpenSolaris. NexentaStor is optimized to operate in the areas of: virtualization; SAN (Storage Area Network) – mass storage network; NAS (Network Attached Storage) – a technology that allows you to connect disk storage resources directly to a computer network…
Download
NomadBSD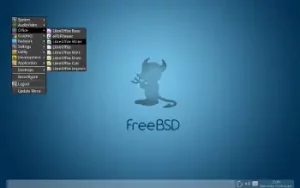 NomadBSD is a live USB system based on FreeBSD. Automatic device detection and default settings are configured to use a desktop system that works "out of the box" and can also be used as a rescue system to recover lost data.
Download
OpenBSD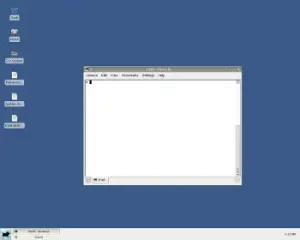 OpenBSD is a Unix-based standalone operating system from the BSD family. The project was created in 1995 as a result of a split in the NetBSD team. The founder of OpenBSD was Canadian programmer Theo de Raadt.
Download
PonyOS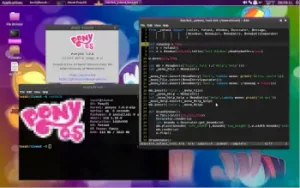 PonyOS is an open source UNIX hobby operating system based on ToAruOS. The system is developed by the same developer as ToAruOS and is aimed at "pony people like you".
Download
ReactOS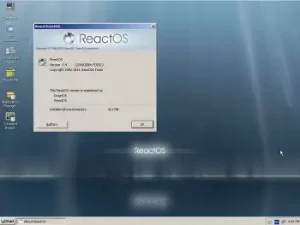 ReactOS is an open source operating system which is intended to be binary compatible with applications and drivers created for MS Windows NT 5.x. The project has been developed since 1998 and is still in the development phase (alpha). The very idea of an open operating system was created in 1996 under the name FreeWin95, intended to be a clone of operating systems from the Windows 9x family.
Download
Redox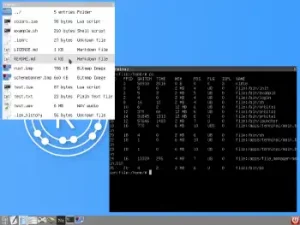 Redox OS is an independently developed, Unix-like operating system released under the MIT license. Redox uses its own microkernel and is written in the Mozilla Rust programming language. It has support for the ZFS file system and includes UNIX commands.
Download
RISC OS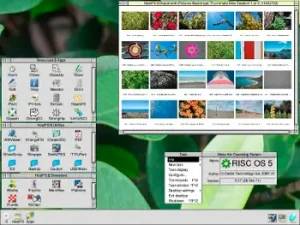 RISC OS is an operating system created by Acorn Computers in 1987. The system was intended for Archimedes personal computers, based on the ARM chipset. In the following years, the system was developed by the following companies: Element 14, RISCOS Ltd., Pace Micro Technology, RISC OS Select and Castle Technology.
Download
Tribblix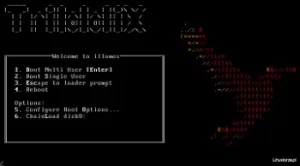 Tribblix is an operating system distribution derived from OpenSolaris, OpenIndiana and illumos, with a retro style and modern components. The kernel and commands come from illumos, with a few components currently repackaged from OpenIndiana (mainly X11 and a few others); almost everything else was repackaged from sources.
Download


Wpis dostępny również w języku polskim: https://linuxiarze.pl/2023-inne-systemy-operacyjne-x86/