TOP 20 most visited Ubuntu-based Linux distributions in January 2023 on Linuxiarze.pl
The following list of the most popular Linux distributions based on Ubuntu in January 2023 is purely illustrative and is based on page views of Linuxiarze.pl users. Distribution, download, installation guides and comments pages were taken into account in the ranking.
The Ubuntu distribution was founded in 2004 and is sponsored by Canonical and the Ubuntu Foundation.
A very large number of remixes, forks, etc. have been created on its basis, and the question is: can an Ubuntu-based distro be more popular than the original?
Of course, I leave the answer to each of you.
1. Linux Mint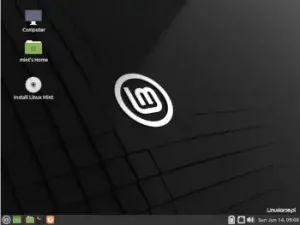 Linux Mint is an Ubuntu-based system with non-free codecs and drivers installed by default, thanks to which a novice user has no problem playing popular audio and video files. Mint's release cycle depends on Ubuntu releases and new versions of the system are released about 1-2 months after the official release of Ubuntu.
Download
2. Ubuntu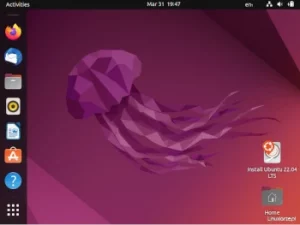 Ubuntu is a Live Linux distribution based on Debian, with the possibility of installation on a hard disk, portable memory or inside Windows (without changing the disk partition structure) intended for home computers. Ubuntu, like its predecessor, contains only free software, but it is also possible to install proprietary packages and from other repositories.
Download
3. Lubuntu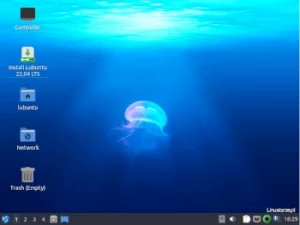 Lubuntu is an official Ubuntu derivative that uses the lightweight LXDE desktop environment.
Designed for notebooks, mobile devices and older computers. The system has been developed since 2008.
Download
4. Zorin OS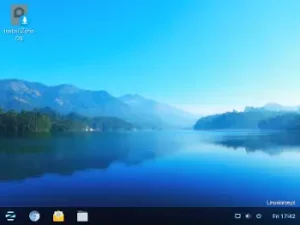 Zorin is a distro built on Ubuntu and aimed at novice Linux users. The graphical interface is similar to MS Windows 2000, XP, 7 or Mac OSX (optional). It has pre-installed codecs, plug-ins and closed-source programs that will make it easy to switch from another system to Linux.
Download
5. KDE neon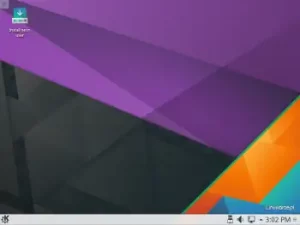 KDE neon is an Ubuntu-based Linux distribution that provides the latest stable version of the KDE Plasma desktop environment in the form of a Live DVD. The Live system with the possibility of installation on a hard disk is built on the basis of Ubuntu by the developers of the KDE project.
Download
6. Kubuntu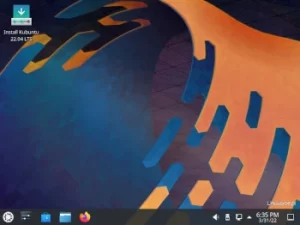 Kubuntu is an official Ubuntu derivative that uses the KDE desktop environment.
It has the same base system components as Ubuntu. Available for amd64 hardware architecture.
Download
7. Vanilla OS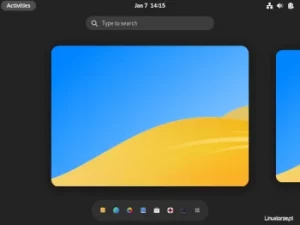 Vanilla OS is an Ubuntu-based Linux distribution that receives updates at the right time, neither before nor after, without sacrificing security or functionality.
Vanilla OS was designed to be a reliable and efficient operating system for everyday work.
Download
8. elementary OS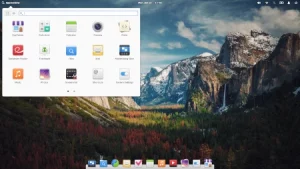 ElementaryOS is a Linux distribution built on Ubuntu, in development since 2010. The system looks similar to OSX. Available for 64 bit machines.
The first version of elementary OS 0.1 "Jupiter" was built on Ubuntu 10.10.
Download
9. All in One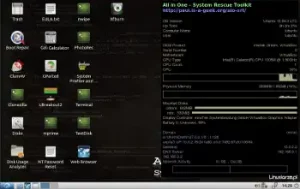 All in One System – Rescue Toolkit (AIO) is a live Linux distribution designed to repair systems, recover files, and reset Windows passwords. The AIO is based on Lubuntu and comes with several rescue tools for use by technicians and system administrators.
Download
10. Boot-Repair-Disk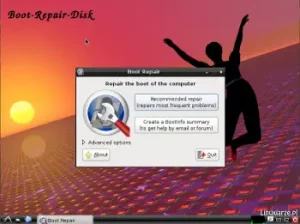 Boot-Repair-Disk is a Linux distribution built on top of Ubuntu. The system comes with a Boot-Repair program that allows you to restore the bootloader with one click. The process is fully automated and allows for a "stress-free" repair of the bootloader.
Download
11. Linuxfx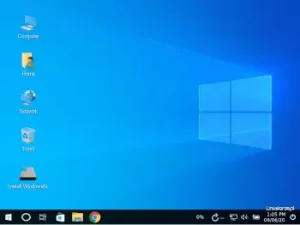 Linuxfx is a Brazilian Linux distribution based on Ubuntu. The system comes with an intuitive Cinnamon desktop user interface designed to make it easier for users to migrate from Windows. Linuxfx comes with a video management system called Sentinel, computer vision software with video analytics and software for access control (facial recognition and automatic number plate recognition), object detection, gender, age and mood.
Download
12. Xubuntu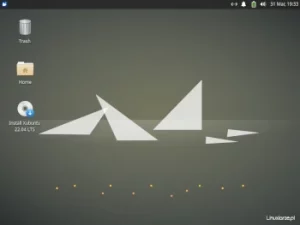 Xubuntu is an official Ubuntu derivative that uses the lightweight XFCE desktop environment and is optimized for low-end computers. It has the same system components as Ubuntu.
Xubuntu uses programs that run on GTK+ libraries wherever possible. Available for amd64 hardware architecture.
Download
13. Ubuntu Studio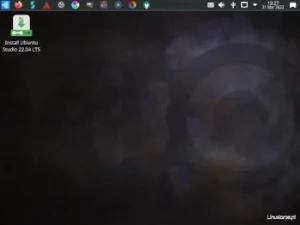 Ubuntu Studio is an official Ubuntu derivative developed since 2007. It is a specialized distribution containing many applications for creating and editing music, movies and graphics. The applied kernel has been modified in order to obtain the lowest possible delays during sound generation.
Download
14. Bodhi Linux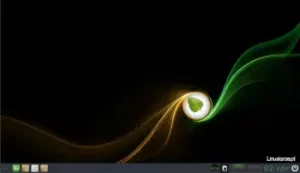 Bodhi Linux is an Ubuntu-based distribution that uses the Enlightenment17 window manager. The system was built on Ubuntu LTS with long-term technical support.
The development of the system is handled by the Bodhi Linux team headed by Jeff Hoogland.
Download
15. Escuelas Linux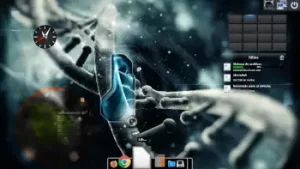 Escuelas (Spanish for Schools) Linux is an educational distribution designed to implement Free Software from kindergarten to high school. The live system is based on Bodhi Linux and is offered for 32- and 64-bit PC users, separately in Spanish and English.
Download
16. Edubuntu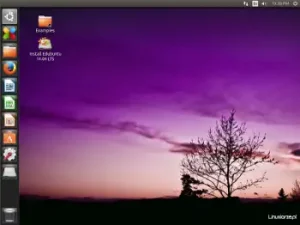 Edubuntu is the official Ubuntu derivative for students and teachers.
It contains a number of utility and educational programs. Distribution developed since 2005.
Download
17. Kodachi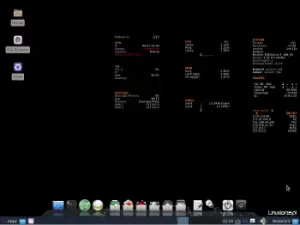 Kodachi Linux is a specialized Xubuntu-based Linux distribution that runs directly from live DVD or USB media. The live system filters all network connections via VPN and Tor network, hiding/cloaking the user's location. System operation in live mode does not leave traces of activity on the computer, by clearing the settings when the computer is restarted.
Download
18. wattOS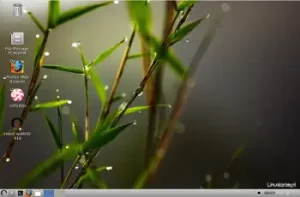 wattOS is a lightweight Linux distribution based on Ubuntu, aimed at owners of "old" computers. By default, the system uses the very lightweight pekwm window manager, while maintaining good functionality of the entire system.
Download
19. Freespire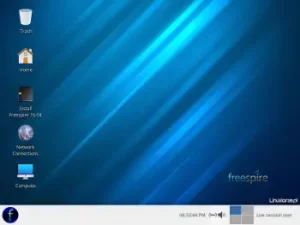 Freespire is a Linux distribution created in 2005 by Andrew Betts as an open source alternative to the commercial Linspire system.
The first version of Freespire was based on Debian, the second on Ubuntu. Freespire comes with the Xfce desktop and is available for 64 bit machines.
Download
20. Feren OS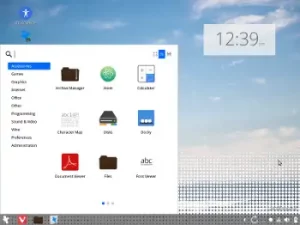 Feren OS is a Linux distribution based on the main release of Linux Mint. Feren OS is equipped with the Cinnamon graphical environment, has a pre-installed set of applications for everyday use, WINE for operating programs compatible with Windows, the WPS office suite and the Vivaldi web browser.
Download


Wpis dostępny również w języku polskim: https://linuxiarze.pl/top-20-ubuntu-distros-2023-01/